6 Examples of Gamification in Education
Gamification uses game design and mechanics, such as badges, points, levels and leader boards, and applies them to create a learning path for students. These mechanics offer the student freedom to retry a level and carry out goals and challenges as the game proceeds. It also improves the learner's motivation. According to the report published by the Global Education Gamification Market 2016-2020 (insert link here), the gamification of education in the year 2015 was marked by $93 million. This figure will explode by the year 2020, expecting to reach around $1.2 billion.
Game-based learning VS Gamification
Game-based learning is about crafting your content around the story of a game. Gamification, is about shaping the game around educational material. It uses the interaction of the learner to be translated to educative context. This would also influence the behavior of the student while making learning easy. The motive behind gamification is to encourage and motivate students to learn in a fun, challenging, engaging and safe environment.
Gamification in education has some examples that have captured the minds of students and adults alike. Here are six different examples of gamification that you can check out too:
Ribbon Hero. Ribbon Hero is a free game essential for corporate learning, that helps users learn to use products offered by Microsoft Office. Students are provided with different challenges that they must complete to earn points. Each task is designed to be moderately difficult to challenging. It also tracks the progress of a learner, and notes features used in and outside the game to assign unused features for future tasks.
ClassDojo. ClassDojo is a free classroom management tool that helps build a classroom community. It helps teachers build a positive classroom culture by encouraging students and communicating with parents. K-12 teachers, students, parents and school leaders from over 180 countries have joined this classroom management tool.
Knowre. Knowre Math is an online game that covers mathematics from classes 1 through 12. It identifies and addresses gaps in each student's learning path, and provides personalized curriculum and continuous assessment. It also supports teachers by providing applicable data on a student mastering a skill.
DuoLingo. This is by far, the most popular and free method to learn languages. DuoLingo is changing the way people learn languages by using advanced technology to personalize every lesson for a student. Users can practice reading, writing, speaking, listening and conversations with intelligent chat bots. Progress of the user is also tracked, where they can earn rewards for learning any of the 30 languages featured on the app.
Brainscape. Brainscape is a simple learning oriented game, that helps learners create exceptional flashcards to meet their learning ability. This allows the user to learn ideas, leaving out matter they already know. Its flashcards have helped users overcome the issue of memory, due to which being extensively used today.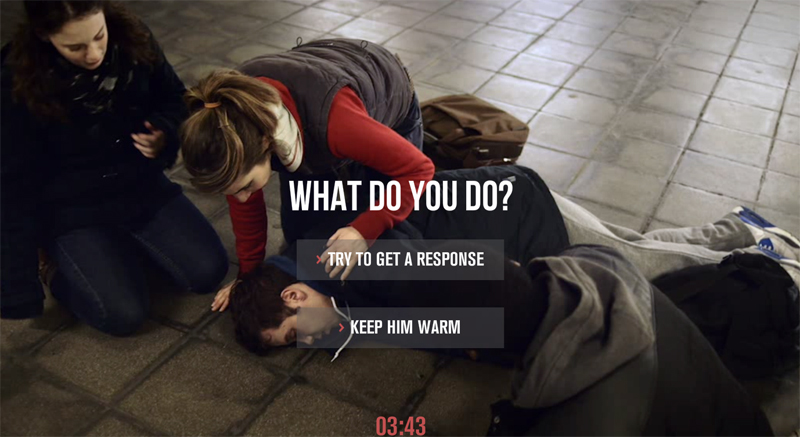 Lifesaver. This game helps learners in understanding and applying basic steps to save a person who is either choking or suffering a cardiac arrest. Players are challenged on scenarios, crisis simulation, choice of story and characters and time limitations. It helps learners understand that timing is imperative in such circumstances.
Gamification has helped users enjoy a colorful learning experience. As the future of education, it has helped in creating a wonderful learning path for students to use. I hope this article has helped you further understand the importance of Gamification in the education sector. Here are related links that might interest you: