6 Resources that use Computational Thinking in the Classroom
The world around us is constantly changing - students spend more time on gadgets that enable them to get concepts and learn in the process of playing games, due to the stride's technology has taken in the field of education. Though this may seem normal to you as these were changes brought out for the past decade, what may have also changed is the world's needs for its future generation. To discuss essential 21st-century skills in our nation's K-12 school systems, educators are now turning towards a new framework for problem solving: computational thinking.
Computational Thinking, as discussed in an earlier article I've written, enables us to solve a problem by using elements such as logic, reason and creativity. It helps us explore various boundaries and methods to come up with the most efficient solution. In other words,
Computational thinking teaches students to process information like a computer would.
It helps move students through a series of steps to form an algorithm, which helps them solve open-ended problems. Computational thinking hasn't just been about computers and programming; this is a thinking strategy that is an essential part of a student's toolkit for them to grow in every dimension. Since this concept is new to a lot of educators, we've listed down 6 resources that use Computational Thinking in the classroom space.
The programs listed here cover age groups from the preschool ages to the K-12 section of the education system. Some programs also offer interactive experiences that use diverse computational thinking strategies suitable for middle and high school grade levels.
Here are 6 resources to help you bring computational thinking to the classroom.
Computer Science Unplugged: Sorting Algorithm Activities
Computer Science Unplugged is a website that offers you lesson plans, activities, and videos that will help your students integrate computer science concepts out of the computer lab and into real life. This website aims to help students understand the various sorting algorithms used in computer science with ease, and comes with a list of activity descriptions, videos and related resources. These resources are free and do not require a login to download.

Data.gov
Data.gov is a massive database of information collected by the United States Federal Government. These are data sets that are fantastic resources for predictive modeling and charting trends over a certain time. Since the data sets in this database are true and are abundant, students can explore anything from economic growth to epidemics. Just like the above mentioned resource, this too is free to use and requires no login. What is required is using a computer with a pre-installed software to view spreadsheets.
Google for Education: Exploring Computational Thinking
Google offers a powerful selection of courses and lesson plans designed to help educators and students strengthen their computational thinking skills. The several short videos included in the Exploring Computational Thinking curriculum are excellent supplements to classroom activities and lessons that are based on computational thinking principles. The computational thinking for educators course is an educator-facing training module that demonstrates how computational thinking can be integrated into a variety of subjects. It allows participants to go at their own pace and is free of charge.
Hopscotch: Make Games
This is a visual programming language app that is suitable for K-12 students. Learners have the opportunity to design, publish and play their own games in a safe environment. Students analyze the games they create through their own observations and feedback and then revisit code to design toward a solution. Hopscotch is a free game on the app store and also offers in-app purchases.

Poll Everywhere
Poll Everywhere helps students to build polls, collect data and analyze that data in real time. Collection of data is a crucial step in the computational thinking process for students to identify the problem, its components, and the aim. Its easy-to-use interface integrates easily with most classroom computing equipment, and this smartphone application allows students to use their own devices t participate in polling exercises.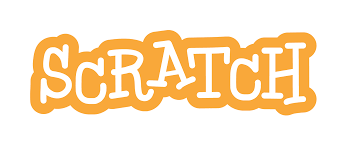 Scratch
The Lifelong Kindergarten group of MIT's Media Lab created Scratch, which aims to call younger coders to a coding platform specially created for them. By using a drag-and-drop block style, students can create their own animations, games and simulations without any previous knowledge of computer programming. This website includes curriculum guides and an online community with meetups, tips and tutorials for parents and teachers.
Related links: